Advantages of car window tinting
Darkening of glasses is very popular among car owners in Yerevan and other cities of Armenia.
The tinting has a number of indisputable advantages, among which the most significant are:

• Protection from sunlight.
Tinting film prevents excessive heating of the interior, as well as burnout of upholstery and decorative panels. In addition, toning of car windows reduces the negative effects of ultraviolet rays and protects from blinding sunlight, thereby increasing traffic safety;


• Sound absorption from the inside and outside.
The toning film helps to ensure silence in the cabin, reducing the overall noise level by 4-5 decibels;


• Security.
Tinting film keeps the fragments of broken glass, protecting the driver and passengers from getting injured and wounded;


• Improvement in aesthetic properties.
Car tinting provides an attractive appearance of the car;


• Creation of personal space.
Darkened glasses allow to achieve the effect of isolation and security. In addition, they allow you to hide the contents of the cabin from prying eyes, reducing the likelihood of encroachment by intruders.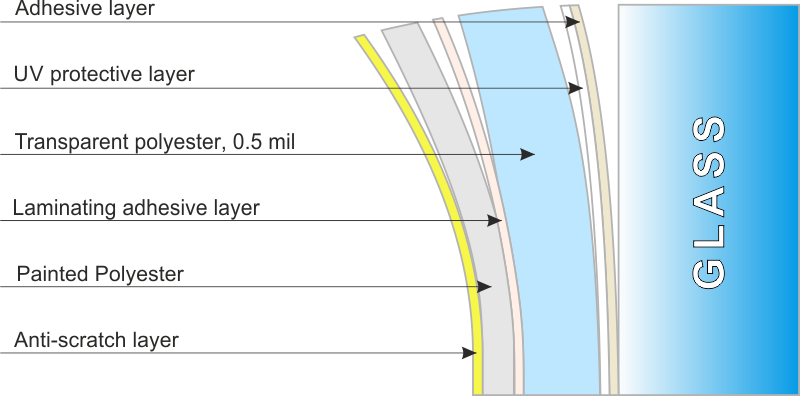 The cost of the service depends on the influence of several factors:
• Vehicle classes.
The more expensive the car, the higher the cost of car tinting services. Influence also has the dimensions and features of the design of the car;


• Type of material.
The importance of the manufacturer's reputation, performance characteristics, as well as unique features of the film.
Why should you contact us ?
• Toning is done without dismantling the glass and the car's skin


• We take care of fulfilling orders of any complexity


• We work with high quality toning films
Additional service for removing tinting
• Dismantling of tinting



• Removal of the adhesive with various solutions

---